About Department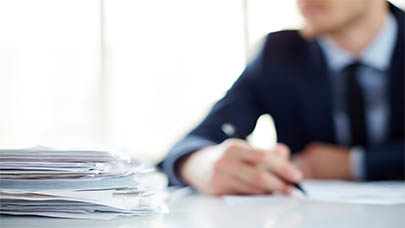 Республиканское унитарное предприятие по надзору за электросвязью «БелГИЭ» (Государственное предприятие «БелГИЭ») образовано на основании приказа Министерства связи и информатизации Республики Беларусь от 27 июня 1996 г. №77. Форма собственности предприятия – республиканская. Республиканским органом государственного управления является Министерство связи и информатизации Республики Беларусь.
В соответствии с Законом Республики Беларусь "Об электросвязи" и Уставом Государственная инспекция Республики Беларусь по электросвязи Министерства связи и информатизации Республики Беларусь является радиочастотной службой и органом государственного надзора за электросвязью.

MAJOR TASKS OF THE REPUBLICAN UNITARY ENTERPRISE FOR SUPERVISION ON TELECOMMUNICATIONS «BELGIE»

Major tasks of the Republican unitary enterprise for supervision on telecommunications «BelGIE»

Ensuring the protection of radio frequency spectrum and its effective utilization.
Assignment of radio frequencies and radio frequency channels.
Ensuring electromagnetic compatibility of the radio electronic devices (REDs) and/or high-frequency devices.
Monitoring observance of the prescribed requirements to development, production, designing, construction (installation), realization, obtaining, exploitation and import into the territory of the Republic of Belarus of REDs and/or high-frequency devices by legal entities and natural persons.
Monitoring of radio-frequency spectrum.
State supervision for Telecommunications.
Monitoring of REDs and/or high-frequency devices emissions.
Other powers in accordance with legislation.
Contact Information
Legal mailing address

| | |
| --- | --- |
| | Kirova street, 33-2n 220030, Minsk, Republic of Belarus |
E-mail

Working schedule



Monday – Thursday: 08.00 – 17.00
Lunch time: 12.00 – 12.45
Friday: 08.00 – 15.45
Week-end: Saturday, Sunday

Direct phone:



+375 (17) 208-99-66
The schedule of work with appeals received during the "direct telephone line".

Hotline, telephone trust and reference services:

Supreme State Authority



The Ministry of the Communications and Informatization of the Republic of Belarus
220050 Minsk, Nezavisimosti ave., 10



Working schedule: from 09.00 to 18.00
Lunchtime: from 13.00 to 14.00
Weekend: Saturday, Sunday

| | |
| --- | --- |
| | Hotline of Ministry +375 (17) 222-26-86 (time of working: daily 09.00-16.00 besides Saturday and Sunday; lunchtime 13.00-14.00). |
Contacts of the structural divisions of RUE "BelGIE":